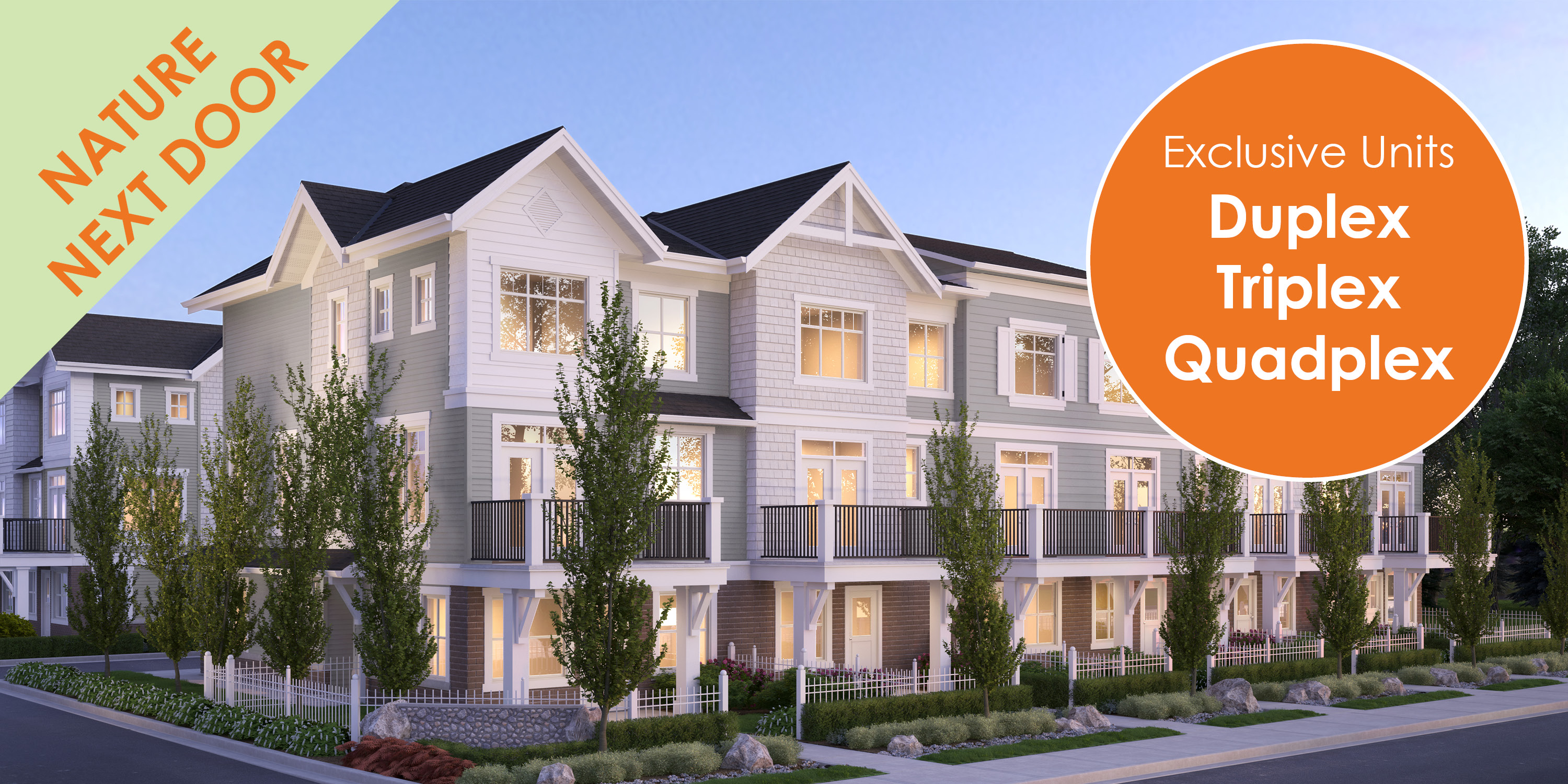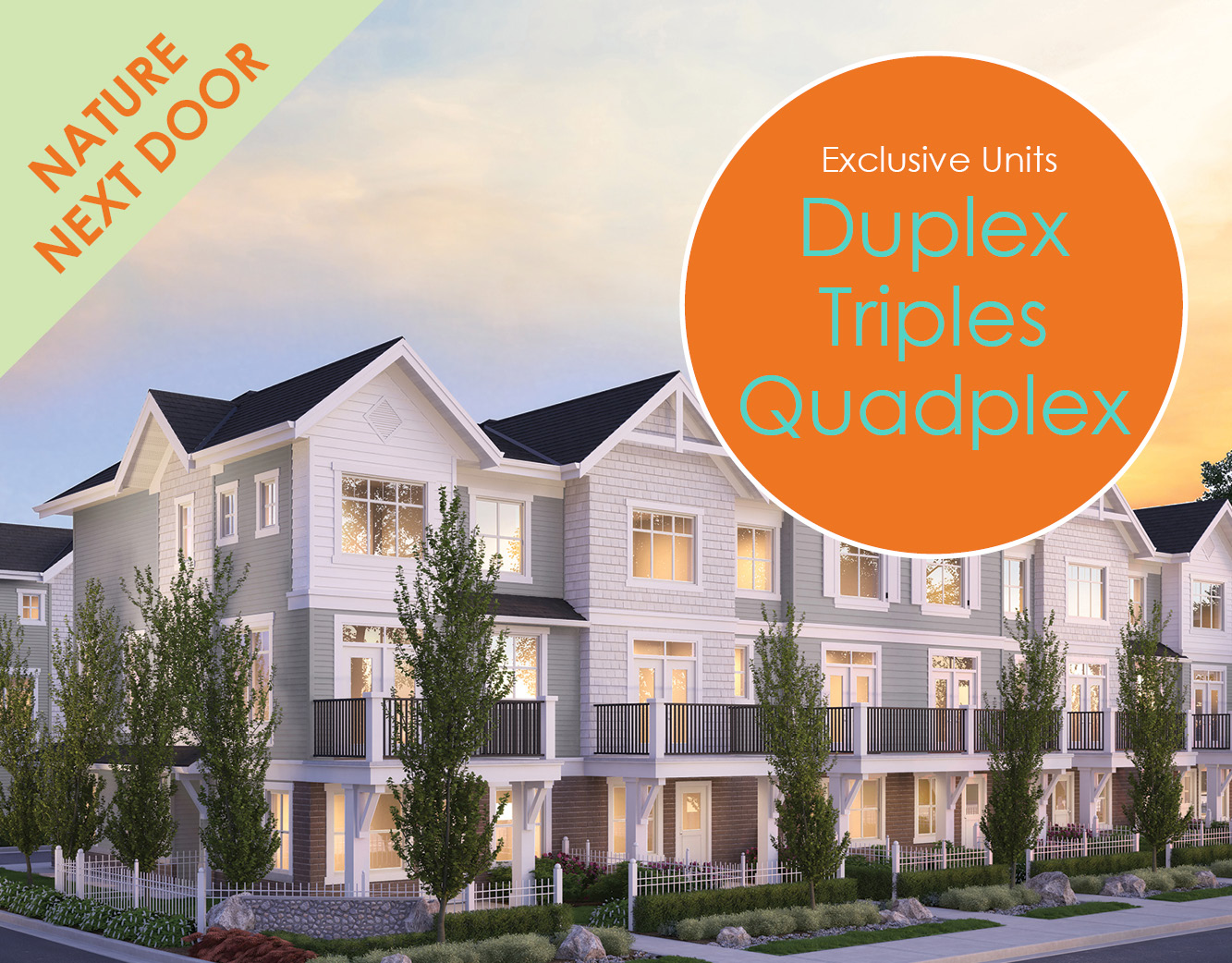 With only 15 units in 4 buildings nestled up against Seigel Creek and accessed through the project's private road -Cottonwood Lane feels like a detached home.
Cottonwood Lane features 3-4 bedroom townhomes located at 240th St and 110 Ave in the historic neighborhood of Albion in Maple Ridge.
An award-winning team designed Cottonwood Lane to bring something unique to the Maple Ridge market.  Signature landscaping, superior hardie exterior siding, and interiors designed with open concepts to reflect the way families live today – are just a few of the quality-first features displayed.
Discover a unique opportunity in townhome living in your Maple Ridge.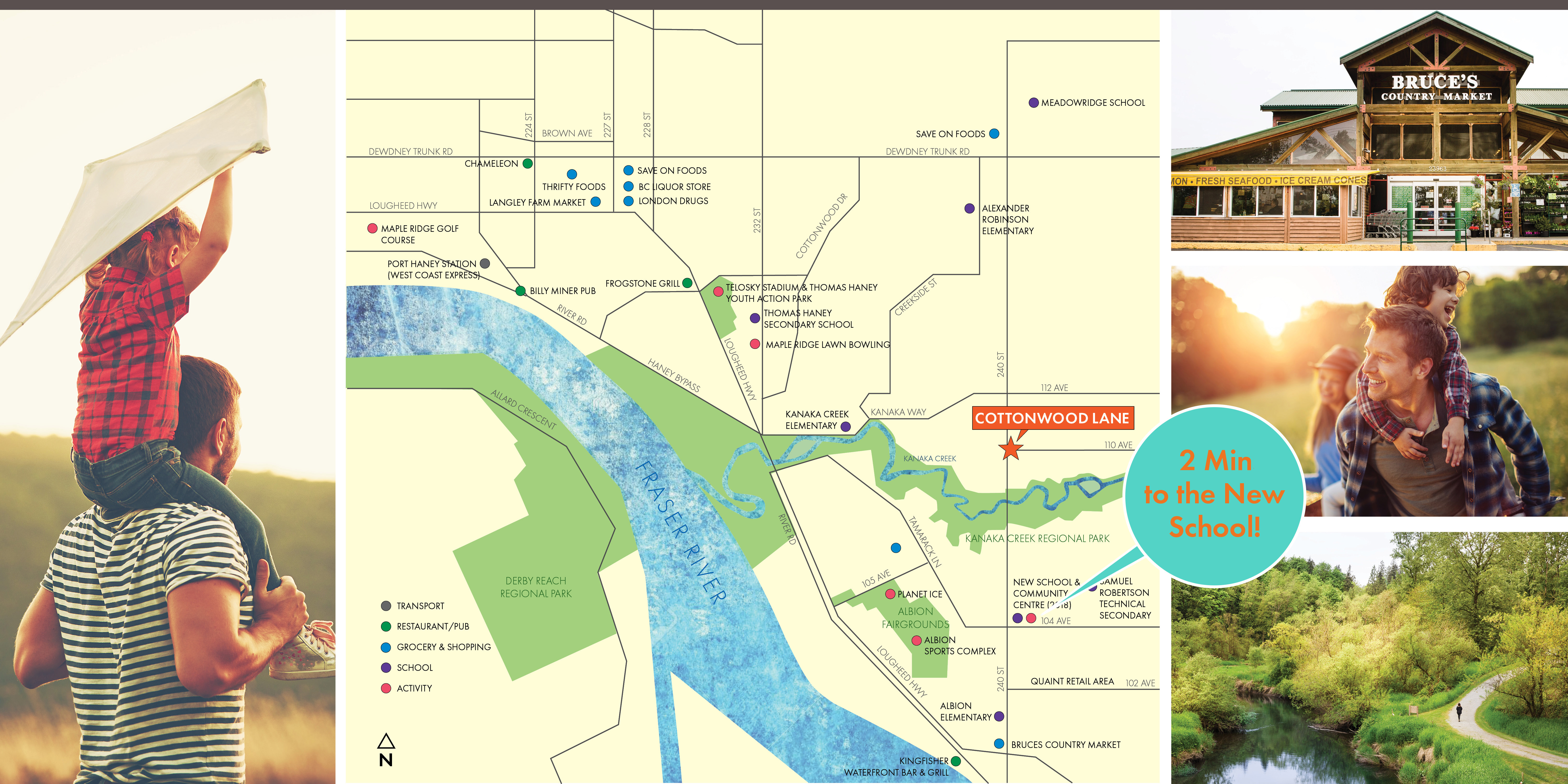 Cottonwood Lane is a neighbourhood for life.
The first community post office was opened in 1907, today the Albion neighborhood offers unparalleled amenities and experiences. Let Kanaka Creek Regional park and its sandstone cannons and beautiful vantages of the Fraser River be your backyard for exploration and connection to nature.
Enjoy year-round events such as Country Fest held at the Albion Fairgrounds, grab local produce and smoked salmon at Bruce's Country Market, or go out for a celebratory dinner at the Kingfisher Waterfront Grill.
With award winning schools , sports complexes, and ice rinks – Maple Ridge supports growing families and active lifestyles.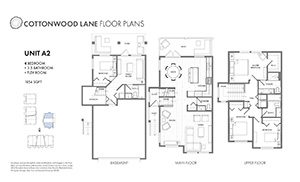 Please call Gina Halinda at Royal Le Page Brookside Realty to book an appointment at the showroom | 604.763.5131
To receive future updates on Cottonwood Lane, click the FOR UPDATE & INFO on the top right corner to subscribe.
You can also view the latest news here or on Facebook.
This is not offering for sale, any such offering may only be made by way of Disclosure Statement. E. O. & E.
Book Your On-Site Tour Now!
After submitting the form, we will contact your directly to schedule an appointment.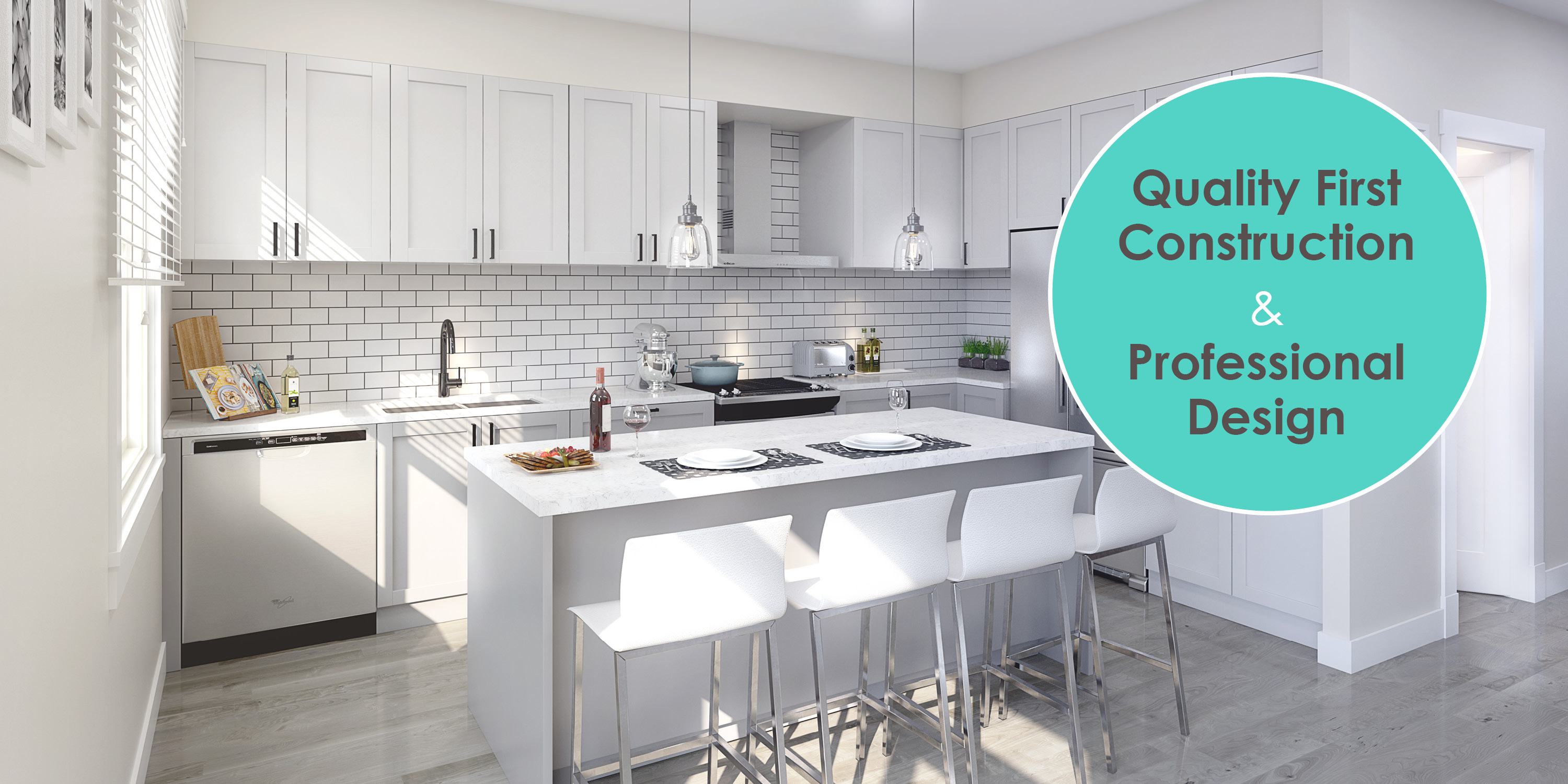 X

This is not an offering for sale. Any such offer can only be made by way of disclosure statement. E.&.O.E.